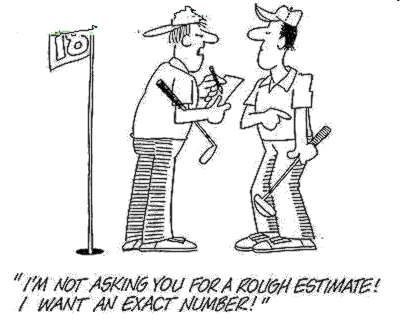 Pego Golf Society - Local Rules
Administration
.
i.

Registration

. All players should be at the course by registration time, normally 8:15 am, but may be different as circumstances dictate. Players should be present at the appropriate tee and ready to play 10 minutes before their tee time.
ii.

Handicaps

. A player playing with Pego Golf Society should always play to the handicap assessed by the Handicap Secretary, which is based on their play with the Society, but any lower handicap assessed by any other club or society must be communicated to the Handicap Secretary and will supersede their Society handicap.
iii.

Dress Code

. Pego Golf Society apply a strict dress code and require players to be tidy at all times on the course. Gents should wear suitable trousers or shorts and shirts with sleeves and collar. Ladies should wear suitable trousers skirts or shorts. Sleeveless shirts are permitted for ladies. Jeans are not permitted on the course at any time.
iv.

Slow Play

. Slow play is an annoyance to players during a round of golf and players are reminded that it is their responsibility to keep up with the group in front – not just in front of the group behind. If there is a loss of one clear hole, players are obliged to call through the group behind. To help combat slow play, the Society operates a 'play when ready' policy, although common sense and player agreement apply.
v.

Rules Disagreement

. If a player is unsure of the rules when about to play a shot, the common sense approach is that, if all playing partners are in agreement with the proposed course of action, the player should play on as normal. If there is disagreement, the player should play the shot in the manner he / she thinks is correct and a second ball must be played in line with the views of the dissenting partner/s (Note - the player must state prior to playing which score he wants to count if the rules allow). Following which, the player's score card should be endorsed with the scores obtained by both balls. The scorecard should be referred to at least two members of the Committee for verification at the end of the round.
​
vi.

Mobile 'phones

. Whilst the committee discourages the use of mobile 'phones during play, it acknowledges that their emergency use is sometimes necessary. Bearing this in mind, their use is permitted under the following conditions:
• They MUST be set to vibrate, as a ringing tone could distract fellow competitors.
• Calls MUST be taken out of earshot of fellow competitors.
•
The call MUST NOT result in undue delay in play.
The penalty for infringement of this rule is two shots in stroke play and/or loss of hole in match play.
​
vii.
Range finders/Smart 'phones
. The Committee sanctions the use of range finding equipment as long as it is not capable of measuring any other features, such as wind speed, incline, etc (whether or not they are installed on the device), such functions being normally available on so called 'smart' phones, which precludes their use as range finders. The penalty for breach of this rule is two shots in stroke play and/or loss of hole in match play, in the first instance, and disqualification for a subsequent occurrence.
​
viii.
Rules for Fun Competitions
. Rules for the
'Texas & Florida Scramble
'
,
'Magic 3'
and
'Yellow Ball'
fun competitions are available for viewing via the respective links in this paragraph.
Course

Rules

.
i.
Preferred Lies
. Pego Golf Society will play 'preferred lies' on closely mown (fairway height) areas. The ball may be lifted, cleaned and placed within 6 inches of where it lay but no nearer the pin.
ii.
Young trees

. Defined as those that would suffer irreparable damage resulting from a golfer's stance or swing, should be treated as immovable obstructions and appropriate relief MUST be taken.
iii.

Paths

. Concrete,
Plastic and compacted sand/gravel paths are immovable obstructions, and appropriate relief may be taken under the rules.
​
iv.

Stones in bunkers

. The Committee has determined that stones in bunkers in close proximity to a player's ball may be removed as a safety precaution, but normal rules apply if the ball should move as a result of their removal.
v.

Blue stakes

. Due to the inconsistent use of blue stakes to delineate areas of Ground Under Repair, the Committee recommends that if a player feels he is entitled to relief from areas that are not clearly defined and have not been identified in the local rules then, as long as a consensus is reached with his playing group, he may take appropriate relief. If consensus cannot be reached then he may play two balls, after nominating which score he wants to count if the rules allow, one with and one without relief. The details of the situation must be related to a Committee member for a ruling on completion of the round. Seeded areas in any closely mown area through the green MUST be
treated as GUR. Where GUR is clearly identified appropriate relief MUST be taken.
vi.

Water

(yellow stakes)

and Lateral Water

(red stakes)

Hazards

. When only red or yellow stakes are present (i.e. no paint) then the 'line' delineating the hazard is determined to follow the contours of the hazard on a line between the stakes.
vii.

Sprinkler heads adjacent to the green on the line of play

. If a player's ball is within two club lengths of a sprinkler head, which is itself within two club lengths of the green, then the sprinkler head may be treated as an immovable obstruction.
​
​